The danger of mold and mildew is very real when you settle for less than quality up-fitting and refrigeration in your delivery vans and trucks.  We see it often when people bring vans they purchased from other companies to us so we can fix them.  It's a costly and time-consuming fix because the damage is pervasive.  So how do you avoid ending up in this situation ? 
Use Single Uniform Seal
Avoid using insulation kits that have numerous connection points that need to be caulked to seal. These are high risk for separating as the temperature in your cargo area changes, causing these seal points to expand and contract – and separate. Your refrigerated van solution needs to include a 2-component polymer spray on liner that is water and oil resistant. This creates a single uniform seal for your entire refrigerated cargo area.
Durability to Avoid Cracks & Dents
Make sure your cargo area can handle your products.  If you're using heavy products, make sure your cargo floor is reinforced.  If your products are heavy and may hit the side walls, make sure you've got diamondplate kickplate protection.  Cracks and dents can open the door to mold and mildew.  You need an upfit that's durable.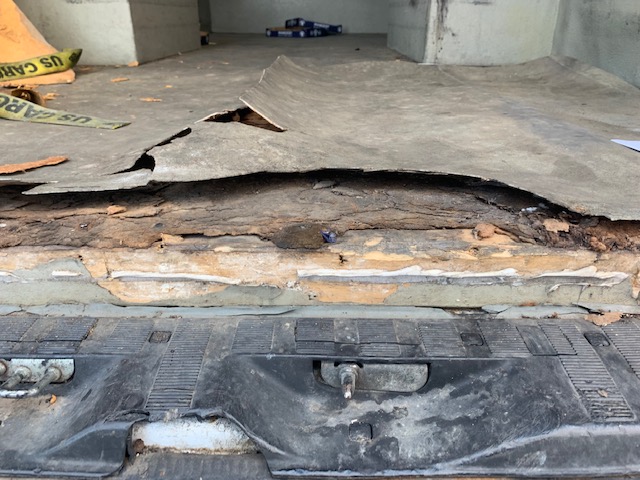 Damaged moldy flooring that couldn't handle the weight of the cargo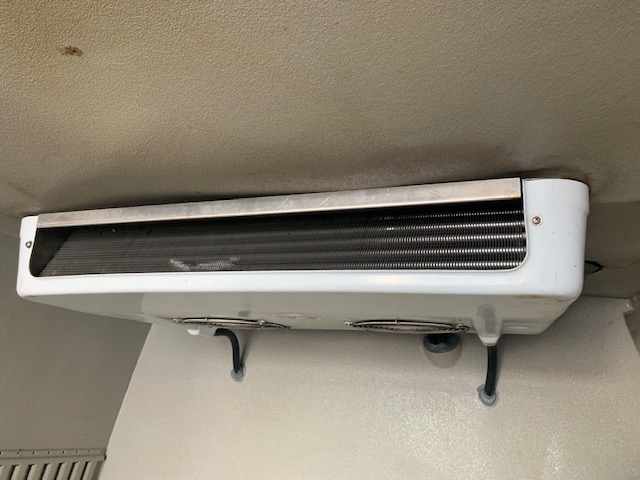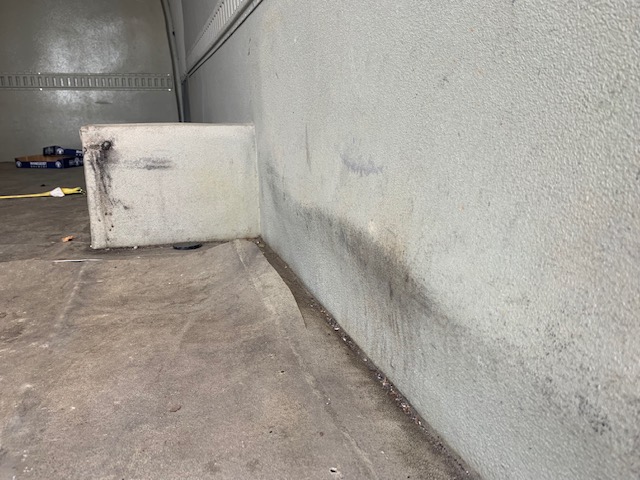 Bowing of the sidewalls and floor due to expansion and contraction of temperatures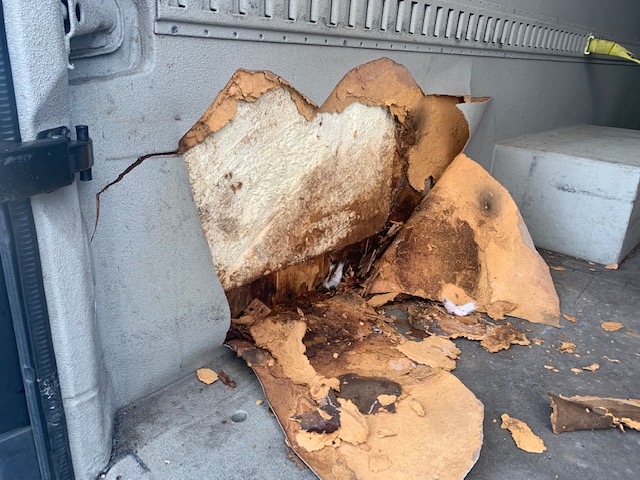 Side walls not plated leading to damage and mold/mildew
Contact us today to learn more about quality refrigerated vans so you don't end up dealing with mold and mildew.
We're here to help you deliver your quality products to the world!
1-800-200-0404